OUR LABORATORY
At the Dr. Stoma Medical Center we have our own laboratory for any tests  you may need. The laboratory service is available daily from Monday to Friday from 8.00AM to 11.00AM.
OUR LABORATORY TESTS INCLUDE
Hormone test
All Vitamins to be analyzed
Liver Profile
Stool test for detecting blood for Colon Cancer Prevention
Microbiology
Urine test for detecting infections and bacteria
Full Genetic Testing
Genetic Cancer test
Genetic Cardiovascular diseases test
Helicobacter Pylori
Inflammatory Profile
Meabolism testing
Lipid Profile
DAO Stress test
Melatonin test for insomnia
Allergy food test
Intolerance food test
Allergy Environment test
Allergy Plants/ Pollen/ Tree test
Anemia Profile
Parasites test
Heavy metals test
Coagulation factors

Hormone testing

Colon Cancer
A Holistic Medical Center focusing on prevention and the promotion of health
Preparations for tests
Blood tests in Mallorca
Usually we ask patients to come in for blood tests without having had anything to eat or drink since the night before. Pure water is the only exception
Urine tests in Mallorca
Try to hold your urine for at least 4 hours before collecting it. Wash and dry your genitals, start to urinate and when you are half empty, catch about 60 mL of this "midstream" urine without stopping the flow. Don't touch the rim of the container to your genital area. Be sure to put the top securely on the sample bottle.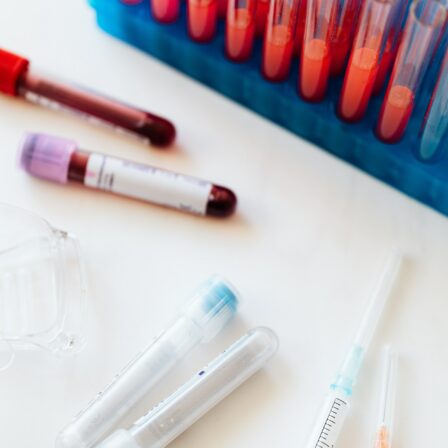 Occult blood in stools. Please collect one of our special sample bags for this test.
Only samples collected according to these instructions will be accepted.
You will need 3 containers with a red cap for stool samples.
Stool samples should be placed in a clean container.
A container for each of the 3 days.
Stool samples must be kept in the refrigerator until the day of delivery.
Alcohol, aspirin, anti-inflammatories and other medications such as laxatives can give a false positive in the test, they must be suppressed 3 days before taking the samples.
Stool should not fall into the water or touch the toilet bowl.
You can use paper or a plastic container (previously washed) of food that has not contained meat.
Do not perform this test during menstruation.
On the same day that the samples are to be taken to the laboratory, you must dip the tip of the swab of the flat tube with a green cap into a stool sample. Slide it vertically and horizontally so as to collect a small sample, and then place the swab in the flat tube. Shake the tube for a few seconds and place it in the green bag. Do the same with the other two samples. Subsequently deliver these 3 flat tubes in your bag to the laboratory staff as soon as possible (in less than 24 hours) between 8.00 am-11.00 am from Monday to Friday, and remember to bring the Doctor's petition with you.
Whole Genome Sequencing
We are pleased to inform you that we are now offering Whole Genome Sequencing to our patients. We provide this service in collaboration with Veritas.
The tests we do cover all stages of life, from prenatal, newborns, healthy individuals and diagnostics.
Genomic screening helps predict disease before biological onset. It enables you to plan a strategy to prevent the outcomes that genetic alterations can condition.
Your genes do not change from birth on but science inexorably does, so sequencing once enables interpretations and updates on the interpretations through life (Genomic Life).
The tests are ever increasing in number as new ones are developed.
At present we have:
+650 Diseases with clinical relevance
+225 Carrier conditions
+150 Response to medication evaluations
+15 Multifactorial diseases
+50 Traits
Ancestry
18% of a random cohort of people presented a medically actionable genetic condition that they were unaware of.
Whole Genome Sequencing as done by Veritas, sequences the whole genome which is like 4200, 500 page books worth of information.